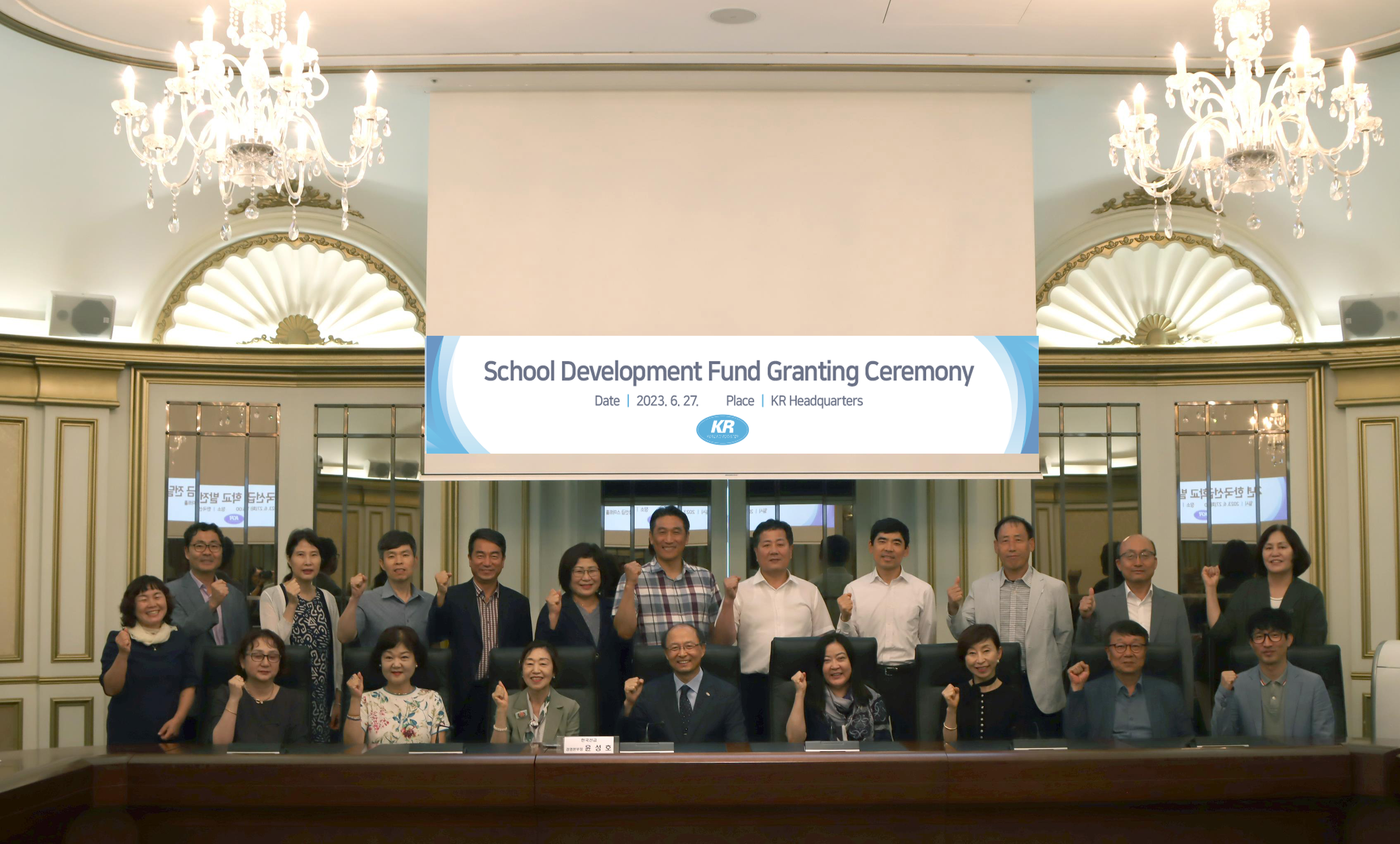 On June 27, KR extended its support by donating school development funds to 20 elementary, middle, and high schools in Busan.
This year, KR's commitment to nurturing future maritime leaders was evident as it allocated development funds to a broader spectrum of recipient schools. Alongside Busan Maritime High School and Incheon Maritime High School, 18 local elementary, middle, and high schools were beneficiaries of this initiative—an increase in the number of recipient schools compared to previous years.
The funds will be used to renovate and expand educational facilities, purchase educational equipment and books, support athletic and academic activities, and promote student welfare. KR's unwavering dedication to this cause reinforces its role as a strong supporter of emerging young leaders.